Reading Matters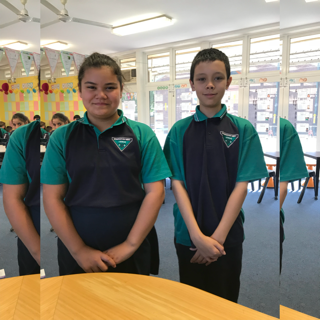 Our story started with a strong passion to help people in need.
After researching and finding inspiration from some like-minded people around us, we decided on our campaign. Our campaign involves raising money through the local community to help support a school by the name of Gunnedah Public School.
Gunnedah Public School staff expressed to us that they have put many hours, their own money and holidays to decorate the library in order to make it a vibrant space where children can develop a love of reading. They went on to say that many of their families can't afford books at home so the library is their only source of literature to take home with them each night. Many of their resources are years old and some do not match the current curriculum requirements.
When we heard this, we felt compelled to help in any way we could!


How The Funds Will Be Used
The money we raise through the community will help us buy books for Gunnedah Public School in which has a high percentage of Aboriginal and Torres Strait Islander students. We have chosen to donate to the school in the form of books, to promote the love of reading that we developed at our school, Ermington West Public School. Our wish is that these books will create a positive and exciting environment that fosters the love of reading.
We have set ourselves an achievable goal to raise $2500 by the end of 2018. None of which would be possible without the generous and supportive help of Dymocks and their Children's Charities program. Dymocks have kindly decided that for every dollar we raise, they will double it!
We would like to take this opportunity to thank Dymocks for their support.

The Challenges
Some of the challenges involved in our campaign included the need to hold events and fundraisers that are highly engaging and meaningful to our school and wider community. Each event needed to be interesting and get us closer to our important goal of raising $2500.
On a regular basis, we sat down with supporting teachers and our Principal to decide on activities that would raise money for our campaign. Some of our ideas weren't strong but we were able to come up with a few that raised excitement and funds for our campaign. Some of these ideas included holding book fairs for Book Week Celebrations, cake stalls and mufti-day gold coin donations.
The next challenge we face is raising all the funds needed, as well as getting to Gunnedah Public School for a grand unveiling of the books we are able to provide them.